No matter who you hire, a general contractor or a custom builder, both professionals are equally accountable for the services they provide. There may be a grey area regarding their responsibilities. A custom builder may often hire a high-performing general contractor, but that does not make one service inferior to the other.
Difference by definition
Let's begin the custom builder and general contractor argument by discussing who they are. Essentially, a high-performing general contractor is responsible for arranging resources to construct or renovate a project. General contractors are not the top-tier construction services, though you may think that given their extensive knowledge in the field.
Commercial general contractors in Pittsburgh hire specialists later to facilitate the construction projects. These specialists include plumbers, electricians, special license construction workers, and internal designers, if necessary. These individuals will be paid separately as the project is completed based on materials used and hours worked. Thus, the high-performing general contractor involves numerous responsibilities.
Difference by function
On the other hand, a home builder is responsible for hiring people in-house to complete the project. A custom builder builds custom projects (commercial or residential) and completed the specific construction project assigned to him. Thus, the custom builder and general contractor have minimal overlap in their responsibilities with subtle differences.
The commercial general contractors in Pittsburgh do not begin working until the building or house construction is commencing. However, the custom builder is present from the very beginning of the construction process. We can call it the inception. This covers the pencil sketches to the official blueprints. The custom builders' responsibilities are never-ending since they commence way before the construction begins and do not end until the client is satisfied with a furnished humble abode.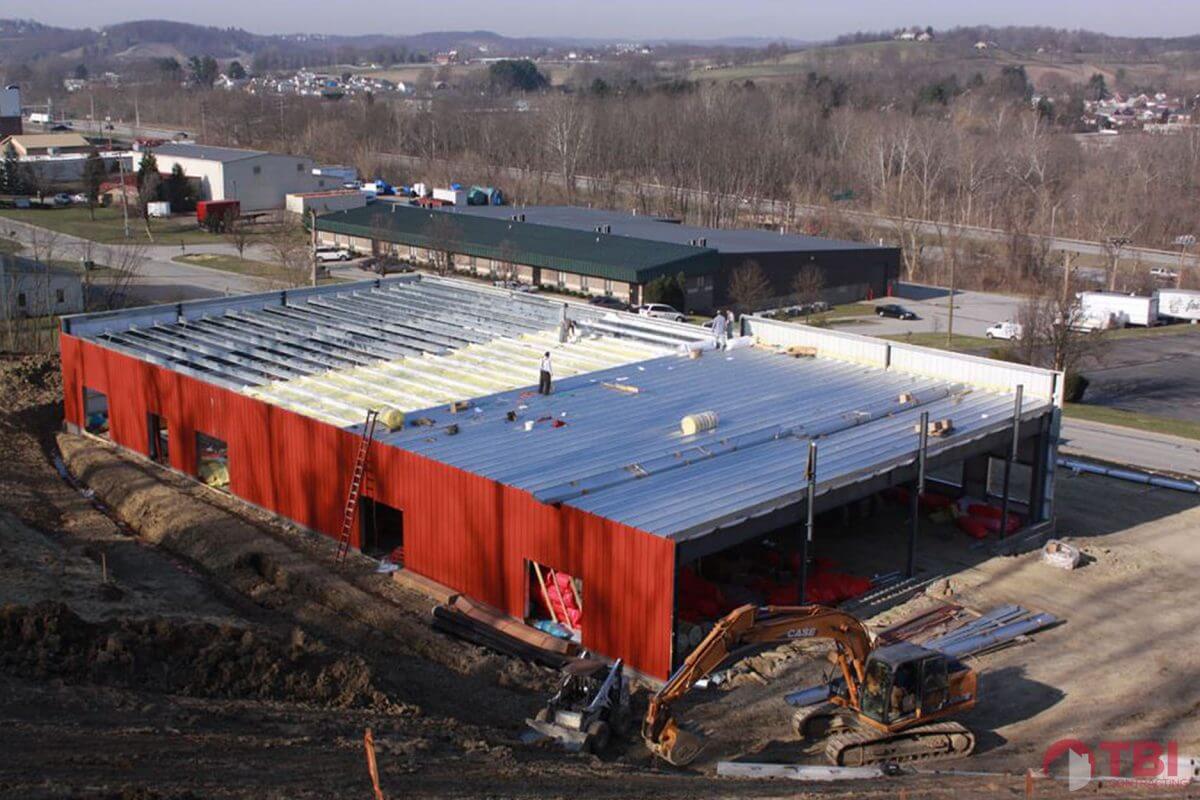 Difference by scale
The custom builders also remodel every room if required. They undertake a complete uprooting process where the custom builders are responsible for laying down the colors, materials, and ornaments that suit the clients' expectations and likes. Custom builders build experience based on transforming locations and houses as requested by the client. Custom builders and general contractors are competent in providing construction services at a grand scale, just in different sectors.
The custom builder and general contractor argument does not end here. For day-to-day or routine construction, hiring a commercial general contractor in Pittsburgh will yield you wonders. A general contractor involves himself with the employees to undertake construction tasks by assisting his employees. This is a motivational technique for an individual in a leadership role. You will see a general contract assist in mechanical work and protect his employees while maintaining his broad work-related responsibilities.
Difference by presence
A custom builder is more of an aerial presence by either staying in his office or visiting the construction to monitor the progress. He will not be present at all times, nor will he supervise his employees directly. Instead, he hires a team of individuals to assist him. For example, if the client requests a meeting with a competent architect, the custom bidder will arrange it. If the client wishes to meet an interior decorator, it is the custom builder's job to arrange the meeting.
On the flip side, the general contractor is omnipresent. The general contract executes the project planning and construction. Still, he is hired after the planning phase, which is where custom builders shine.
Custom builder and general contractor; which one to hire, or both?
The general contractor will hire subcontractors for internal wiring and other mechanical work. However, you will find the custom builder busy laying down the foundation, framing the windows and doors, or roofing.
The decision to hire either or lies in your expectations and financial resources. If you wish to erect a house from scratch, the custom build would be the correct choice. Otherwise, hire a general contractor for renovating.
Questions about our services?  TBI Contracting has helped many companies in the Pittsburgh area, delivering quality projects – on time and on a budget! Give us a call to learn more at (412) 896-1455.