Looking for a professional general contractor that offers high-quality commercial carpentry services in Pittsburgh?
With over 20 years of experience, TBI Contracting is one of Pittsburgh's few self-performing general contractors. We complete successful construction projects using efficient problem solving, teamwork and skill. Throughout the carpentry process, specifications and best practices are followed to ensure the final work achieves the architect's specifications and most of all the client's requirements.
TBI Contracting is a premier general contractor based in the Pittsburgh area, providing carpentry services throughout the entire McKeesport and Pittsburgh counties. Our trained and experienced team is ready and able to take on any project – large or small. TBI Contracting is proficient at our trade and committed to our craft. We are a self-performing construction company, with experience in all facets of commercial construction.
Our commercial carpentry services include:
Architectural millwork, steel stud framing, windows, doors, and flooring
Rough and finished carpentry
Interior carpentry stairs
Interior carpentry details
Exterior rot repair, fascia and soffit repair or replacement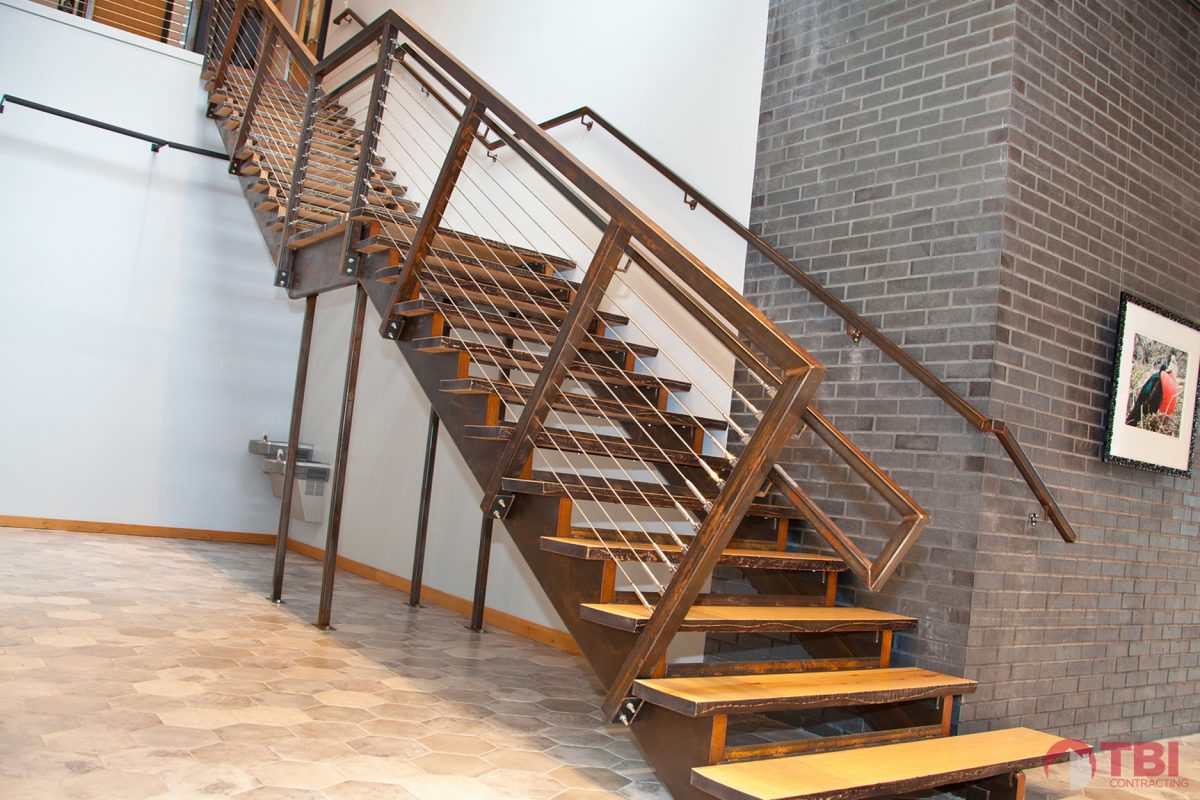 With TBI as the construction manager, our clients can rest assured that their projects will benefit from our commitment to excel in every area of our project, including:
Open communication with our team who are actively involved in each project.
A professional and experienced team that understands and manages all sizes and types of projects.
Emphasis on planning, which controls costs, quality, and schedule.
Most of all, flexibility to adapt to the changing needs of our clients.
With an emphasis on control and a commitment to finishing the job, TBI has indispensable experience in leading jobs and offering guidance of suppliers for TBI Contracting as well as third-party customers. With this experience comes the capability to handle and mitigate issues that can exist on any project. Their job management services are naturally tailored to the specific requirements of the customer.
Interaction and collective working is key to their success. Organizing and preparing their schedule of projects to fit the development and those associated with the building procedure is essential.
TBI Contracting helps customers preserve control of every aspect– quality, expense, program, delivery, and safety.
For more information about our services click here.